Get the Best Mobile Insurance Coverage for Your Mobile Phone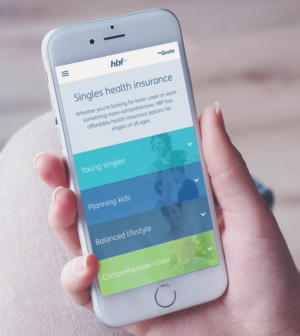 As per data, the number of mobile phone users in India crossed 581 million in 2014. A survey by e Marketer states that the number of users is to reach over 800 million by the end of 2019.
With digitalisation, smartphones have become more than just a communication device. Keeping a check on your day-to-day work, making online payments and all other essential tasks has become hassle-free with a mobile phone.
Damages and repairs can incur additional costs to repair the damages caused to it. To manage such costs, financial institutions and NBFCs offer mobile insurance policy as financial assistance.
Choosing the perfect insurance scheme may be a little challenging as multiple plans offer various benefits. Given below are some of the points that you should keep in mind while purchasing a policy for your mobile phone.
Application process
You can apply for such pocket insurance policies by filling an online application form with your financial and personal details. After filling up the form, you can pay your premiums using any of the online payment methods.
Claim process
You can claim financial help by filling up a claim form on the official website of your financial institution or NBFC. Top insurers offer one call services where a single call to the provided customer care can suffice to initiate the claims process. The contact details will also be mentioned on the insurance policy bond issued by your insurance company.
Payment method
You can choose to pay your premiums using any of the online payment methods. The available options are –
UPI
Net banking
Credit card
Debit card
Account transfer
Mobile wallet
Sum assured
You get to enjoy a substantial sum assured against a minimal premium to cover all the expenses incurred due to the repair or replacement of your damaged phone.
Besides, before you make a purchase, you should check the terms against which you can avail financial coverage. These mobile insurance policies provide coverage for –
For any damage to your mobile screen, you can avail mobile screen insurance policy to benefit from financial coverage or compensation for the expenses incurred for the repair.
Besides, the best mobile screen insurance in India provides you with financial help for damages caused due to accident, burglary, theft, natural perils, fire, breakdown, etc.
Damage to additional devices
You can also avail financial assistance via these policies for the expenses incurred to repair the damages caused to additional devices such as a mobile charger. The damages covered may occur due to a technical or electrical glitch, burglary or theft, accidents, natural calamities, fire, etc.
Companies like Bajaj Finserv offer easy-to-avail Pocket Insurance schemes like the Mobile Charger Insurance scheme which provides financial coverage for the losses caused to your mobile charger.
Damage to external devices
Such smartphone insurance policies offer financial help to bear the cost of additional devices such as power bank, wireless Bluetooth, wireless headphones, etc. You can claim coverage for damages caused to such accessories or parts due to accidents, natural perils, fire, theft or burglary, etc.
Additionally, you can avail small gadgets insurance plans to financially protect such devices with a high sum assured against nominal premium amount.
You also benefit from financial coverage for the repair or replacement for damages caused due to technical or electrical breakdown to your phone.
In addition, you should also check the exclusions and inclusions before purchasing. Several financial institutions and NBFCs allow renewing the policy every year. In case you do so, make sure to know the process of renewal in advance. Also, consider reading the terms and conditions associated with your insurance plan to avoid issues at the time of claim.