Tips For Evaluating Web Development Companies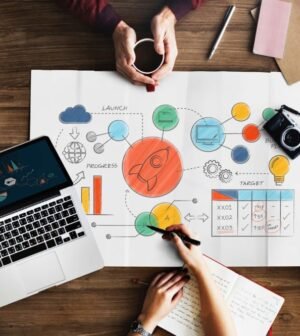 Web development is a marketing investment for the growth and success of your business. Hence, choosing the best web development company for the design and development of your new website is very essential.
To drive growth via your website, it should have strong visuals, user-friendly navigation, interactive design, clear calls-to-action, and an outstanding message. An influential website will surely enhance brand awareness and give you more visitors as you are putting forward an intelligible idea of the company's products, services, and key differentiators.
To ensure that you are going with the right web development company, here are several tips that will help you with the evaluation:
Evaluate their ways to communicate and collaborate
The good communication skills of a web development agency are very important, otherwise, your project can go haywire. Before deciding the vendor, evaluate their communication culture with the following points. Their communication and collaboration process is the same as that of yours, availability of multiple communication channels like phone, e-mail, or Skype, the point of contact for your queries or feedback, and the estimated response time for your queries.
Know about their reputation
Request them for case studies and feedback from the clients with similar projects to know about the experience of other clients working with them. Also, dive into the details of their portfolio to find out if they are following the website's best practices. The best web development company should have worked on a range of apps or software in the past.
Although they provide you feedback from their end, try to go through the consulting reviews on Google or the Better Business Bureau. Notice the average rating and a number of reviews and also read a customer's reasoning for the rating they have given. It helps to determine credibility. For example, if a client mentions that their web traffic is highly increased due to a redesign from a particular vendor, then this will be a valuable insight for you to decide before choosing them.
Assess their team expertise
Try to evaluate their ability over certain skill sets and development experience. Get to know if they are well versed in front-end and back-end development, algorithms, web development best practices, databases, and several architectures. They must have a vast knowledge of the industry and specialized talents. In addition to the graphic designers and web developers, they should have QA engineers, solution architects, scrum masters, and team leaders, etc.
Analyze the hosting options provided by them
Before settling on the correct web development vendor, you can ask the details about their hosting environment which includes their physical protections and online security protocols. Get to know whether your website will be hosted on virtual hosting or a dedicated hosting server. Discuss your requirements regarding backups, processing power, or uptime and also the budget to know if they can accomplish it.
Mobile optimization and responsive design should be considered
The number of people that are accessing the web using mobiles is almost 60%. Hence, make sure that mobile optimization is included in the development of your new site. Implementing Google's mobile-first indexing is also important to rank high on the search engines. For a website to scale in proportion, request a responsive design that will offer a better user experience and make them happy. Users should easily access your website so that you don't lose valuable traffic and likely customers.
Enquire about search engine optimization (SEO) strategy
Ask about the implementation of SEO strategies to your web development vendor that will be covered in your project. The key factors to include here are original, relevant, and quality content, well-optimized title and description meta tags, photo alt-tags, SSL certification, inbound links, intra-site linking, well-optimized URLs, page speed, and an ongoing strategy. If your website is SEO optimized, then only it will get easily found on search engines. You can also ask them to show search engine positions and Google searches of their current clients to confirm how far they can take you.
Ask if the vendor is providing maintenance and support
Discuss with your web development vendor if they are providing assistance and support after launching a website. Because once the website is live, there is the possibility of some problem at some point. Also, make sure if you can add new products, features, or manage the website by yourself. Make it clear with your web development vendor if they can provide ongoing maintenance and service plans or you need to consult elsewhere.
Get a clear idea about your role in the project
Discuss your participation in the design and development as well as your roles and responsibilities in detail. The basic components such as access to your domain registrar account, the appropriate file format of the website logo, proper reviews, and approvals after completion of each milestone are a few elements for which you might be responsible. Try to turn your website project into a great partnership!
Conclusion                                   
When it's about settling on the right company to design and develop your website, there are many aspects to take into account. Don't take the important decision of choosing the web development company in a hurry or without complete information. Evaluate your website development vendor from all the possible angles so that you make an informed decision most suitable for your business.