3 General Types of Word Press Themes
By
admin
on August 15, 2020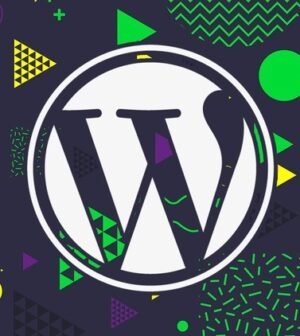 Word Press is the largest platform on which one runs his own blog and many other websites from all around the world. Word Press is the largest as it is being used by more than 30% of the users currently on the web. It gives us a great deal of the WordPress theme which is usually the texture, art, fonts, images, layouts, and blogs for our website. One can choose from the Word Press theme which suits him the most and to his business. As the theme is the basic requirement so one can also take it from templatemonster.com as it is one of the largest themes containing platforms that will perfectly suit your business.
 If we categorize the Word Press themes we can have The following types of themes available on Word Press.
1. Free themes
2. Ecommerce themes
Responsive themes
 Now we will start discussing from the very first theme that is the costless or free theme
 This type of theme is usually people opt for the trial or some people who are novices they try to use it and maybe some in the learning process of the working on web opt it in the beginning. Instead of having a theme that is bought one can opt for the free theme and can run his business. Free themes are also having a large sum of features they are not lacking behind in any aspect but in fact, they are good for a website or for blogging purposes in the initial stages. They provide a good texture, Customization is Easy, Easy to handle, and simple. Thus instead of buying premium stuff, one can download a free theme for its web.
 This type of theme is specially designed for the purpose of business and the one who is having a business store should be opting for this theme. This theme is not for free but it costs you something as per according to the theme features, but it is in good accordance with the business purposes. As in business the one sells, buys, therefore it would be perfect for that purpose. Similarly one also in running a business must have a web that is well developed so it will keep your shop texture up to date and all the other data will be well organized.
 In accordance with this, it also contains many other features that can be discussed such as being responsive in nature is one of the biggest features of this theme as it is the basic need to run an online business effectively so using this one can make the website mobile-friendly. Being mobile friendly is what everyone is looking for because it used by more than 60%. One main question that arises is whether it is free or premium, so I can tell that it is free and premium too. If the free theme is not having full features that premium one has so one should go for premium services as it can give you an enjoyable experience.
RESPONSIVE WORDPRESS THEME:-
 The field of design is so vast. The internet website designing is one of the features of the designing. The designing of a responsive theme is a hard nut to crack it takes some special skills. One must be having a grip over the script of java and CSS so that he can design the perfectly coded responsive theme. A responsive theme is very important as it makes the website mobile friendly. Being mobile-friendly means that one can open the website on his mobile phone as easily as one operates on the desktop. The providing of these facilities requires the adjustment of the layout blog and texts in accordance with the mobile phone so that the web can be compatible with the mobile phone. Why it is so important?
 It is so important because nowadays the internet facility has reached the fingertips as everyone has mobile phones and the internet on their hands so everyone searches mostly on their mobile phones almost around 60% of people. So one without having a responsive website can't compete with the other in the business field.
 CONCLUSION:-
 Thus in the end I would like to share my personal experience that I have been using Word Press for long and the word press theme has provided my website with a lot of support as they provide us the basic facilities. Similarly in case of some tweaking in between the theme and working goes hard it gives me an indirect link with the customer to manage my business effectively. So one should use the word press theme. If any theme does not match or suits your products and business you can go for plan B you can search for the other platforms such as templatemonster.com as it is also an epic theme containing website and ranks among top one from all around the globe.