Why Does Hikvision DS 2CD2385G1 I 2.8 MM Stand Apart from Other CCTV Cameras?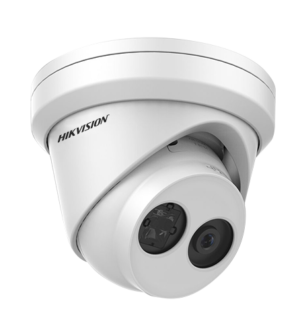 There are hundreds of CCTV camera models available in the market today and most of them promise great things. Unfortunately, this can make buying a new camera difficult because there's no lack of options but a distinct lack of information available online. When you want to buy a CCTV camera, it is important to look at the specs carefully and compare different models before making a decision. This post explores the popular Hikvision DS 2CD2385G1 I 2.8 MM model and characteristics that make it stand apart from other products in the category.
DarkFighter
Most invaders intrude into a home in the cover of darkness when there's no one present. This is where most CCTV cameras fail because they can't capture images in poor lighting conditions. The DarkFighter technology helps capture images even in the poorest lighting conditions. Where other devices only see black and white, a camera equipped with DarkFighter technology can pick out color easily. It can deliver great-quality, clear color images at 60fps high frame rate, despite bad lighting conditions. This alone sets the camera apart from many products available in the market today.
2.Range
Hikvision devices all have a great range and this model is no exception. The camera can capture images faithfully for up to 30 meters. It is a turret camera, which means it has a 3-axis fixed lens with pan 0° to 360°, tilt 0° to 100°, and rotate 0° to 360°. This extensive range helps you cover a big area and reduce the number of blind spots or security gaps, just make sure you place the device at the right locations for the best results.
Behavior Analysis
Many modern CCTV cameras come with modern smart technologies that can help improve the overall security of the area. Hikvision has incorporated several great features into the device to ensure your property is as secure as it can be. These smart features include:Line crossing detection – This system detects when someone crosses a pre-determined virtual line and alerts the property owner.
Intrusion detection – This system detects someone entering and loitering in a pre-determined virtually marked region.
Unattended baggage detection – This system detects unattended objects left in a pre-defined region immediately.
Object removal detection – This system alerts the owner if a particular object has been removed from the location. It is useful in exhibitions and other such events.
Exception Detections – If there's a scene change, this system will alert the owner immediately.
Facial Recognition – The system will try to isolate the intruder's face and focus on its features.
All of these smart features increase the likelihood of catching criminals. The smart features along with clear camera images in different lighting condition make the Hikvision devices superior to many other products available in the market.
Related Article : The New Hikvision DS-2CD2385G1-I 8MP IR Fixed Turret Network Camera
Indoor and Outdoor
The device comes with an IP67 rating, which means it is fairly weather-proof. You can use it in damp, humid conditions without experiencing any issues. It is always a good idea to install CCTV cameras in safe and protected locations to ensure they last for a long time, but you can use this camera in adverse conditions if you have no other alternative. It can operate in temperatures ranging from -22 °F ~ 140 °F or -30 °C ~ 60 °C with up to 96% humidity.
Hikvision has a wide range of products so you can easily find something reliable and effective in their collection. This camera works well with the DS 7208HUHI K2 P system, which is a great choice for all kinds of security applications.